Aquila Class trip to Forest Green Rovers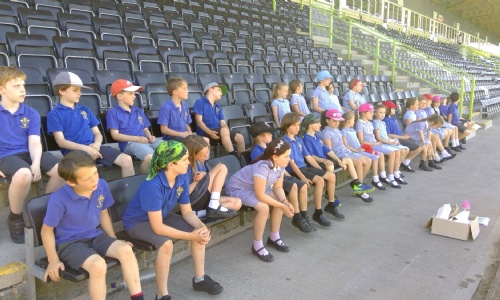 To learn more about sustainability, Aquila went to the most eco-friendly football stadium in the world!
Learning more about how environmentally friendly the club is.
Finding out more about the wind turbines which give the stadium its power.
A quick football session...
Looking at plans for the new stadium - the first in the world to be made completely of wood!
Making our own stadiums out of recycled materials!