WE WON!!!!!!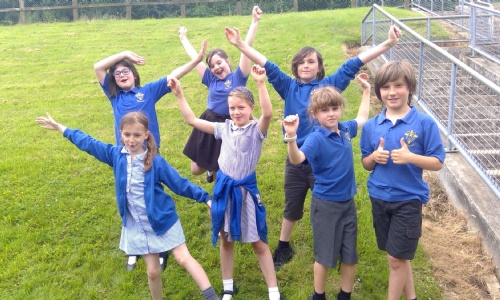 A group from Aquila class took part in the national 'Innovation Challenge' run by John Lewis and we won!!
The children were asked to take an ordinary school blazer and change it into something else with as little waste as possible. They worked hard to think, plan, innovate, design and create and their hard work paid off with a 1st place position!
The children took the blazer and changed it into a unique rucksack which had a secret compartment which contained a hood. The whole thing is completely water proof and has a spacious inside to carry books, folders and water bottles.
They had some help from parents of the school, Philip and Kirstie, and the end design was a roaring success.
Incredible work Brimscombe Upcyclists!