Magical Measuring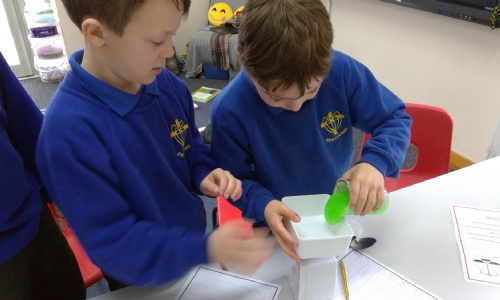 We have been learning about measuring through wizardry!
We have been covering capacity by making potions using sparkle water and a mix of emerald and inky potions. We have also be considering length by measuring the size of a witch's hat and plotting a route for the Wizard to get to Wizard Waitrose. Then, we moved onto weight by weighing out the monster's slime and finding out how much wizard powder would fit into a teacup!
Then we moved onto looking at pictures of the wizards potions and working out much he had used and how much he had left. The children had to order them to work out which one he had to buy more of first.