Getting To Grips With Friction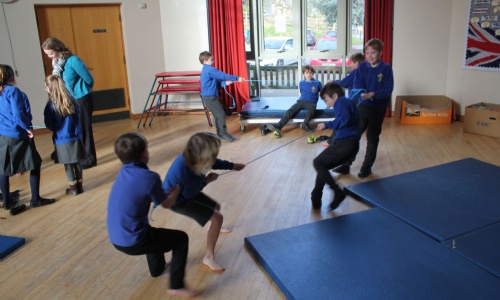 A morning of science experiments about Frction
Today our young Scientists spent a morning in the hall exploring the force of friction.
The children did: tug o' war in socks, looked at bike design and the difference between an off road bike and a road bike, how shape affects air resistance with a hair dryer, how much force is needed to pull objects on different surfaces and how cars are designed with Friction in mind. All in all a fun morning of hands on Science.
We finished the morning by proving that banana skins actually are dangerous to stand on as
(when the slimy side is down) it takes less force to move a shoe as there is less friction and so it is slippier.