Visit from Muslim Imam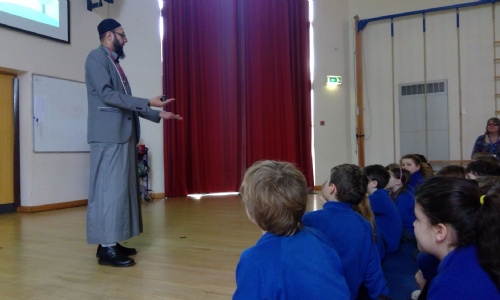 The children were given the opportunity to listen to an Imam from the the Islam faith. The were able to ask questions and learned more about the faith.
There were some great questions asked and we all learned so much about the Islam faith. We realised that Islam is a very inclusive faith and that god welcomes all, despite race, gender or wealth. We also learned that other religions such as Christianity and Judaism have strong connections with Islam. A wonderful morning!