Visit to the Mills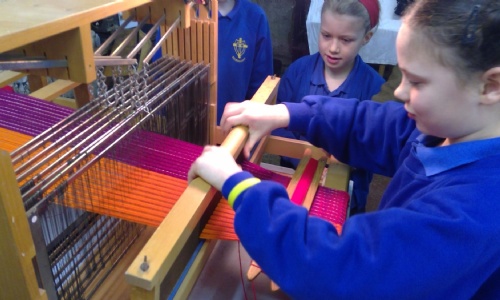 As part of our learning about Stroud, Aquila class visited two local mills to learn more about the wool trade.
The children were able to find out more about how Stroud became famous during the 1800's for producing wool on a large scale. They were able to see how wool from sheep is used to make yarn and then used to weave into clothes and blankets. But, before all that, they had to clock in!
The children saw the way machines were used and how the industrial revolution meant that machinery became more efficient and much cheaper to run. The children had a wonderful time finding out more and being able to use the machines themselves!
Another thing that the children found out was how the mill was powered. It used a water wheel which then powered the machines on the other side. It was quite noisy!
This picture shows a spinning wheel. The mill workers used this to make the sheep's wool into yarn.