The writing begins!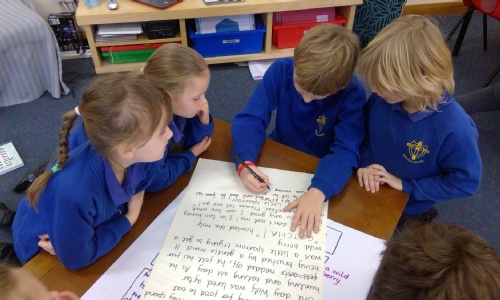 Our writing process is continuing!
The children worked in groups today to being writing their stories! They had spend a lesson innovating the original story, changing characters and plot and today they began the process of actually writing the stories!
Excellent team work and the start of some brilliant writing!