Storytelling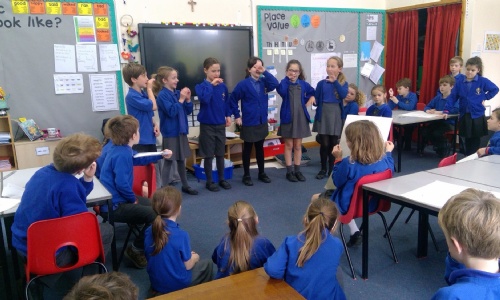 As part of our writing process, the children have been learning their stories and telling them to the class.
The children have been working on learning their stories in order to capture all of the brilliant language in them. They created story maps and spent the lesson giving each sentence an action to help the remeber it.
They did a great job of retelling the stories and some of the actions were brilliant!