The writing process begins...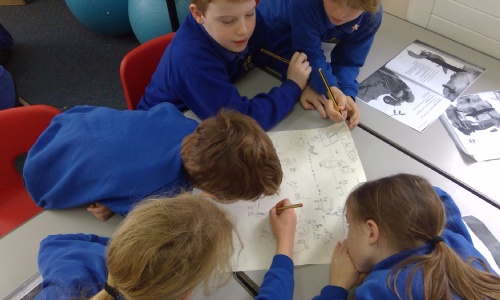 Aquila class have started working on their next writing challenge!
We have been reading stories with a moral and children started work this week on unpicking famous tales from the past which teach us a lesson about life. They had to use our reciprocal reading strategy to work through the text, asking questions, considering the structure and sentences used in their text.
The next part was to create a story map of their text in order to retell it to the class later. This is going to help them when they get to write their own story later.
The children worked brilliantly as a team and everybody got involved! We can't wait to see how these turn out!