Measuring Bones!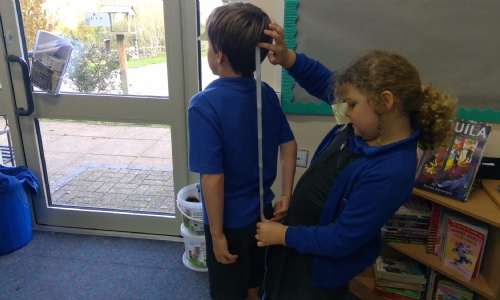 This afternoon we were learning about our skeletons! We asked the important question: Why do humans have skeletons?
The children learned all about the important jobs that our skeleton does for us such as providing support for our body and creating red and white blood cells to carry oxygen and fight infections.
They also learned more about the names of each body part by measuring them on their partner. They recorded the measurement on a sheet and then posted it onto their partner to compare! It was great fun!