Digest This!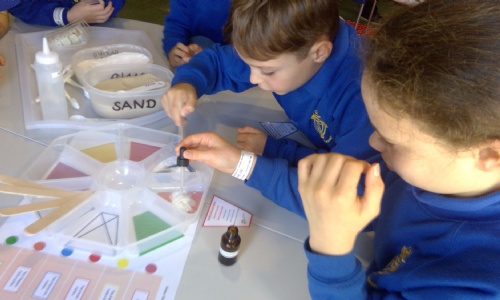 Aquila visited 'We The Curious', the new name for @Bristol and got up close and personal with the human digestive system!
Firstly, the children got to make their own toothpaste in an experiement about clean teeth. All the recipes had the same ingredients, but each one had a different item crossed off the list. The children made their toothpaste and then used it to clean some very dirty 'teeth'!
Then, the children used equipment to replicate the human mouth. The smashed up some banana, added some 'saliva', grinded it up some more and rolled it up into a squishy ball, just like the teeth, mouth and tongue would do.
Then, we had to watch it enter the 'stomach' and a few children had to help it along it way through the 'small intestine' and then 'large intestine' - it was all pretty disgusting!!
Then at the end, well... you've guessed it!