Polar Visitor from the past!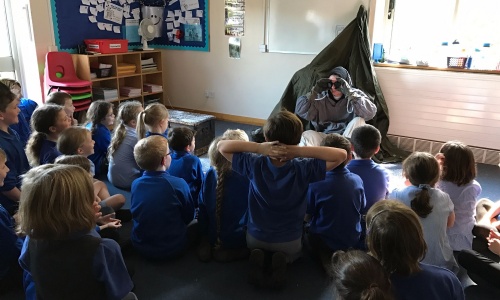 Aquila Class had a visit from Polar explorer Edward Wilson over 100 years after his epic adventure to Antarctica!
Aquila Class were visited earlier today by the legendary explorer, Edward Wilson. he set up camp in the classroom and wowed the children with stories of his adventures alongside Robert Falcon Scott and Ernest Shackleton. We were able to ask questions about his dangerous journey and find out more about what it takes to be a polar explorer. He was even able to show us some of the beautiful sketches he made of the Penguins he saw whilst on his mission to Antarctica.