Fire!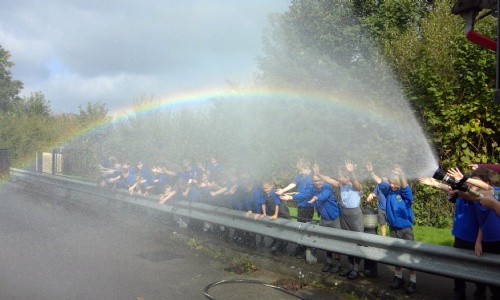 The Fire Service visited Brimscombe School!
We were thrilled to have the Fire service come in this morning to show us the Fire engine and bring fire safety to front of our minds. We were excited to be able to have a go on the hose and also have a look at the inside of the fire engine.
Children also got to try on some helmets and protective gear and we ended the session with the sirens blasting out. It was a lot of fun!