Paper Magic!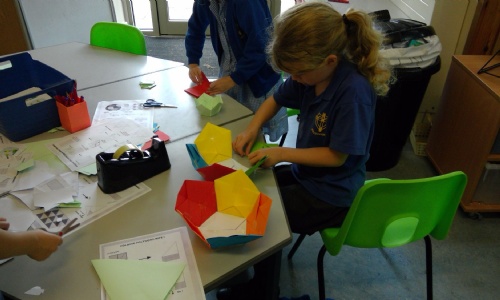 As part of a first week of school Maths activity, some of the children were challenged to some paper magic!
The blue team were given some instructions on how to make different 2D shapes out of paper using the ancient art of paper folding. They had to use A4 paper and create different shapes to use them as patterns. Quickly, they realised that if they halved the A4 paper they would get a smaller size piece with the same dimension meaning they could still follow the instructions.
They also realised that they could use their shapes to not only make 2D patterns of shape and colour but also attach the shapes together to make 3D shapes. Brilliant!!
A great start to the year!