The Living Rainforest Trip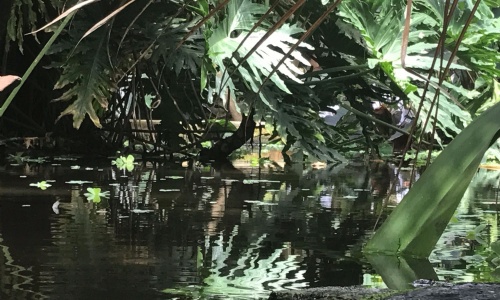 On Wednesday, Aquila class took a trip to the Living Rainforest in Hampstead Norreys in Berkshire. We have been learning all about the rainforest druing out topic time and we couldn't wait to experience the rainforest for ourselves!
We arrived and were immediately allowed to take a quick look around the rainforest before our tour. We had been told during our safety talk that some animals were in enclosures but some were free to roam. We were so excited!!
Our tour guides were very knowledgable about the plants and animals in the rainforest but were pleased that we already knew a fair bit! We learned knew things but found evidence of things we already knew.
After lunch, some of us went back into the rainforest to see if we could find the sloth (who only comes out at night) but to no avail. She was well and truly hidden. However, we did see Monkeys, Poison Dart Frogs, Toucans and Lizards to name a few.
Overall, we had a wonderful day!