Visit to Cirencester Baptist Church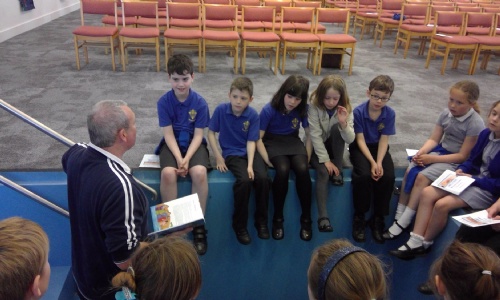 As part of our learning on Christian Baptism, we went on a visit to Cirencester Baptist church to find out more about how they do it.
We were welcomed by Bob, one of the ministers at CBC, and made our way into the main hall. There was music playing and lots for the children to see. The walls had beautiful banners showing the elements of the Christian faith.
We spent the first part of the afternoon talking through some of the things CBC offer for the community. We learned about the food bank, children and youth evenings and how the Church helps families in need of a hot meal during the holidays.
Next, we moved into groups and were given a tour of the Church and were able to take a look at the Baptistry. We have been learning about baptism in RE so we already knew a little bit about it, however, Bob was able to answer some questions we had too.
We finished the afternoon off with some refreshments in the Church cafe!