Supporting our Y6's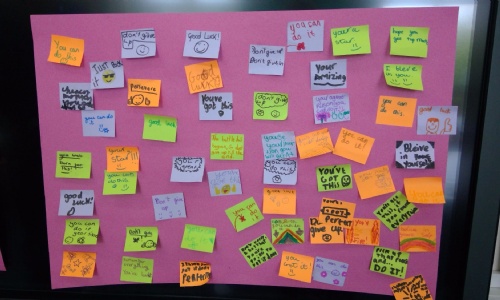 Here in Aquila Class, we like being kind. We enjoy filling other people's buckets with positive messages and thoughtful words.
We knew that this week would be a tough time for our Year 6's. We also knew that they would be incredible and we thought they should know that too so we decided to write down some inspiring messages for them to take with them through SATs week. We grabbed our pens and mini post-it notes and got to work!
What a thoughtful bunch of children! Go Aquila kindness!