Contraction Surgery!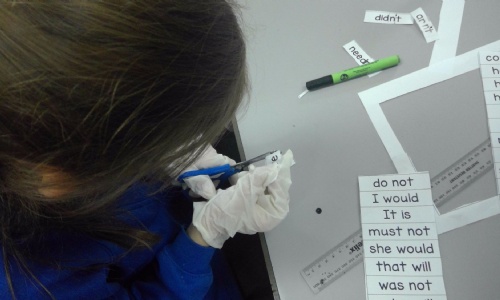 Aquila Class put on their surgical gloves and went into theatre to perform contraction surgery on some everyday words!
During our SPAG time this week, we were learning about apostrophes and looked at words that are stitched together to make a new word but have an apostrophe to show where the missing letters were.
The children had great fun as 'Expert Contractionologists' performing surgery on words to stiched them together and add apostrophes.
Their procedures produced brand new words we were able to look for in our reading and use in our writing. Well done everyone!