Big Art!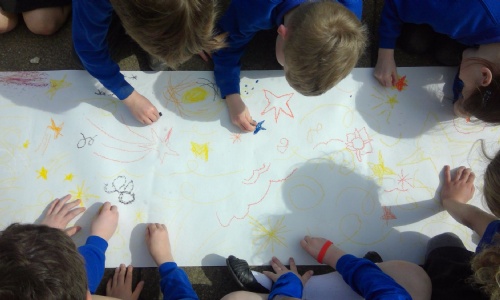 This afternoon we had an Art Attack!!
Over the past few weeks, we have been working hard on our Viking artwork. We have used a variety of techniques and skills and we are very proud of our work.
We decided we needed to display our work for all to see but needed a suitable background. The problem was solved when Mrs Ross and Mrs Oliver suggested we create a giant version of the sea and sky to use as a backdrop to our paintings. What a great idea!
We had great fun creating the backdrop to show off our wonderful art!
​
Amazing!