Outdoor Art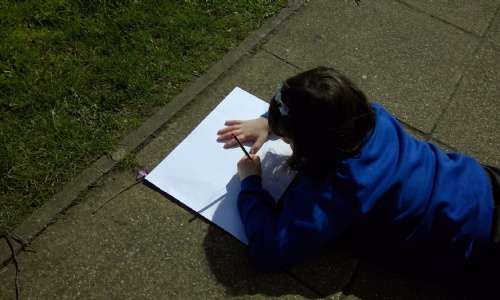 As we were lucky enough to get some sunshine, we decided to use the opportunity to capture the view in artwork.
The children were asked to paint a section of the view from our classroom window and then use paints to enhance their sketches.
They really enjoyed the challenge and the finished paintings were lovely.
Here are a few pictures of the children during the afternoon.
Shhh! Artists at work!