Viking Art!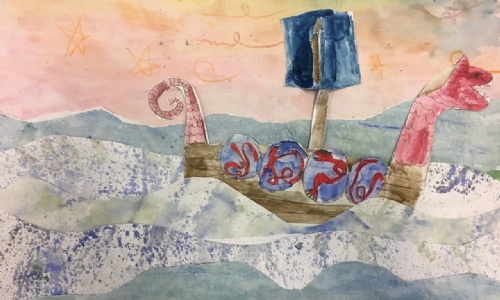 This term's topic is Viking raiders and Aquila having been working on some stunning Art work to show the viking long boats crossing the North Sea to raid the coast of Britain. We used all sorts of different techniques like splatter painting and collage to create the effects of the sea and the sky.
We've been learning all about who the Vikings were and where they came from. Did you know many of the words we use today such as : husband, window, happy and berserk were Viking words?
We have also been researching about everyday life in Viking times and how different it is to life today.
We discovered that the names of towns and cities can be traced back to viking times by their names. Place names ending on 'thorpe' 'wick' and 'by' would have been Viking settlements at one time. How many can you think of?