'World Book Day.'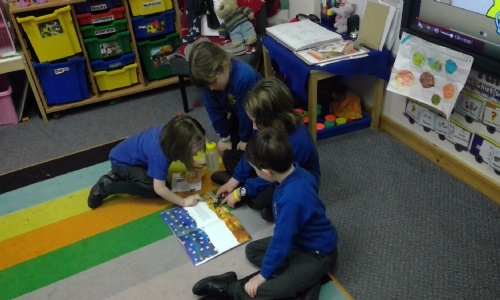 On Friday 3rd March we celebrated 'World Book Day.'
We had lots of fun celebrating 'World Book Day.' A story teller visited our school, we heard one story with the whole school, it was about a ballerina hippo and he made Mr Roberts dress up! Then we had a story with Jelly Beans. Afterwards, we were able to buy a cake from the competition cake sale.
After break, Mr Fould's class joined us and we did some 'Buddy Reading.' They read stories to us and then we read to them.
After lunch, we changed into our pyjamas and had a bedtime story with each class teacher. We drank hot chocolate and had a cookie.
The day was finished off with our Friday Celebration Worship. Certificates were given out for the week and we found out who had won all the 'World Book Day' competitions.