Our Writing!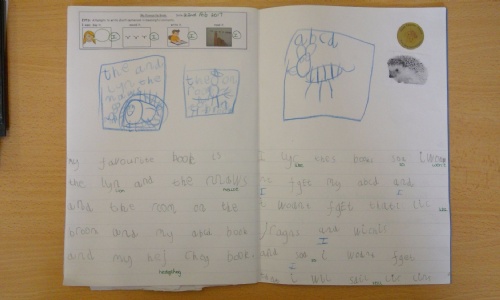 This week we have been writing about our favourite books.
This week we have started our new topic, 'For The Love Of Books.' We have spent a lot of time discussing what our favourite books and stories are and explaining why.
Look at some of our writinghere. We have also started to edit our work, you can see some we have done here in coloured pencil.