Our new reading den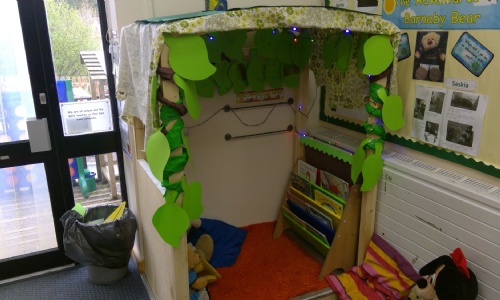 Our new reading den has arrived.
The children were so excited when our new reading den arrived today. We spent the afternoon turning it into a beanstalk.
We are looking forward to seeing how we can transform it to fit topics and the children's interests and igniting a love of books and stories.
We would like to send a big thanks to Dad Churchill for spending time making the den for us.