Who planted magic beans in our classroom?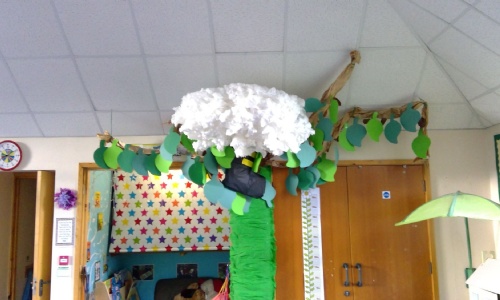 Something has grown over the holidays.
To start our new topic of 'Once Upon A Time,' we found a beanstalk in our classroom that had grown over the holidays.
Attached to the beanstalk was a single puzzle piece. It seems to have a message written on it. We are looking forward to receiving the next pieces so we can see what it says.