Our New Topic- Our World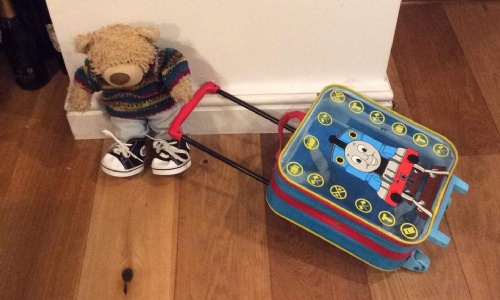 Find out what happened to Barnaby Bear and what we have been doing in our new topic.
Our topic this term is 'Our World' and we started by learning all about the United Kingdom. Our friend Barnaby Bear, had been on his holidays over the Christmas break, this is why he was not back at school on the first morning. He wanted to show us pictures of where he had been - there were photos of London, the coast, Stonehenge, mountains and castles. He also had a guide book and a map - could we guess where he had been? With a bit of help, we worked out that he had been travelling around the UK!
During the week, we continued to learn about some of the special places in the UK, traditional English food and we made scones!
This week, we found out that Barnaby had visited France. He gave us lots of clues such as photos of The Eifel Tower, a croissant, the flag, Disneyland, a beach in St Tropez and the Alps. We have learnt some French words, investigated traditional French foods and tried French breakfast. We also made bread.
I wonder where Barnaby went next….