Getting ready for our Christmas Fair.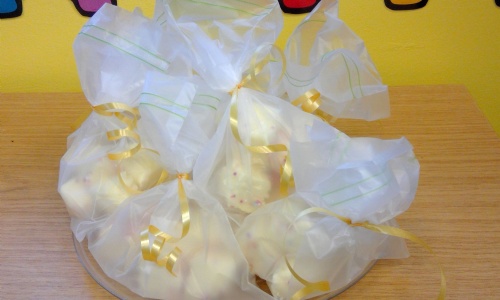 The EYFS children have been extremely busy preparing for our school fair.
This week we have been busy getting ready for the Christmas Fair. On Friday Jellytots joined us in our preschool room and together we made Christmas bird feeders to sell on the Jellytots stall at the fair.
We also learned how to make fudge. We decided to bag it up and give it to Jellytots to sell at the Christmas Fair. We talked about what the fair was for and who we are raising money for. The children decided that it would be kind to give the fudge to Jellytots rather than take it home for ourselves.