Firework Party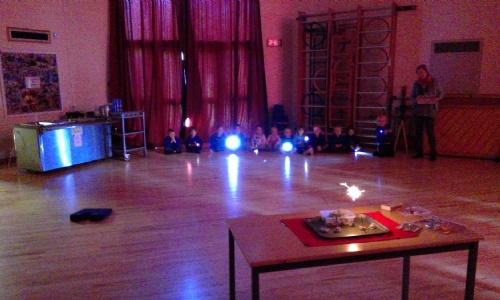 We had an indoor firework party
Today, we made bonfire cakes and went into the hall for an indoor firework party.
We closed the curtains and turned off the lights to make it dark and we turned on our torches.
We sat back as our grown-ups lit the fireworks and sparklers.
Outside fireworks are definitely bigger.
This week we have talked about how we stay safe at bonfire night and what we do in a fire emergency.