Sharing Easter Nests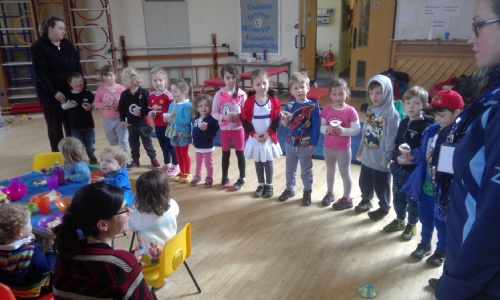 We made Easter nests to share with Jellytots.
This week we have been reading 'The Highway Rat' and discussing the importance of kindness and sharing.
As Easter is on the horizon we made Easter nests this week and decided that it would be really kind to share them with Jelly Tots toddler group on Friday. We took them in and said Happy Easter.