Segmenting to spell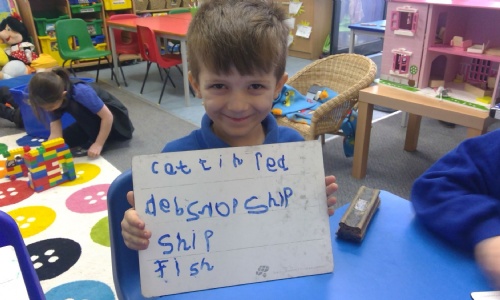 We have been writing words.
This week we have been practicing our spelling. Mrs Churchill gave us a phoneme frame and a word and we had to sound it out and write the sounds in the correct order.
We are trying to remember to
Say the word out loud/ say it slowly/ then write down the sounds we can hear.