The Dice Game- adding up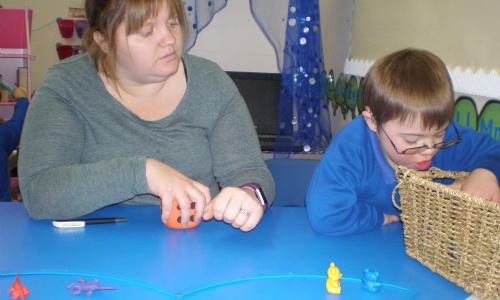 We played the dice game to practise our adding up.
Today we practised our addition by playing the dice game. We rolled the dice to find the first number, then again for the second. Then we added them up. It was great fun.
We used the whiteboards to begin recording our number sentences.