Holiday News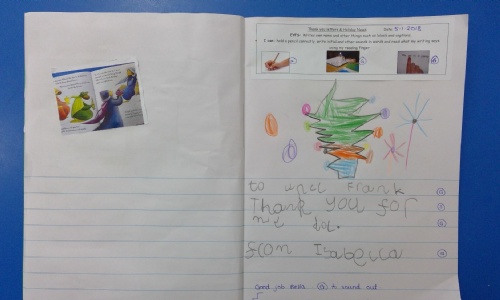 We have been talking about our holidays.
Wow, what a positive start to the new year it has been.
This week we have been talking all about our holidays. Where we went, who we saw, what we did and what we are thankful for.
Hannah- "I helped mummy put decorations up. I've got my own bauble. I went to my friend Isabella's house."
Sophia- "When I was in London I went to Caroline's Christening."
Sophie- "I put decorations on the tree. They were red with glitter."
Jamie- "I went to my Nanny's house."
We drew pictures of our holidays and we wrote thank you letters. Here is a sample selection of our work. We worked so hard and cencentrated on our sounding out.