EYFS Royal Tea Party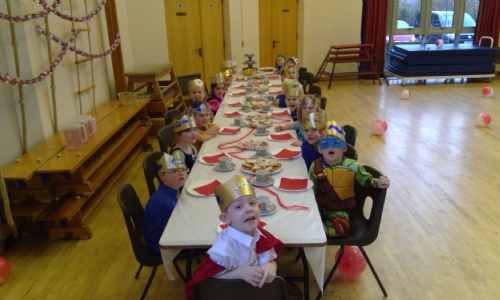 We went to a Royal Tea Party with Jelly Beans
This term we have been learning about London and over the past 2 weeks we have been learning about the Queen and the Royal Family.
This week it is the Queens 70th wedding anniversary and Reception and Jelly Beans have been very busy getting ready for our Royal Tea Party. We made crowns to wear to our tea party. We coloured in the UK flag, we decorated biscuits and made sandwiches.
Everyone brought in a costume to wear to the party. We ate our snacks, drank from china cups, played games to celebrate and finished with a Queen story.
We made brilliant Queens, Kings, Princes and Princesses.