Road Safety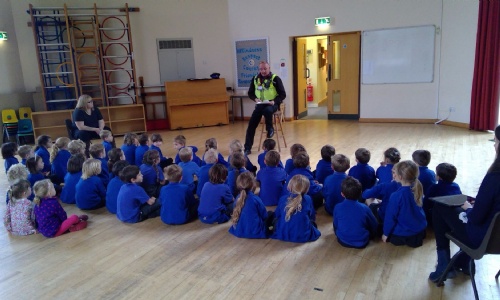 We were visited by PCSO Stagg.
PCSO Stagg came into talk to us today. We discussed how to stay safe on the roads.
We talked about what we should wear to stay visible.
Where we should cross the roads.
How we cross the road safely.
How we stay safe when travelling in a car.
He was very impressed with what we already knew about keeping safe.