2D Shape Hunt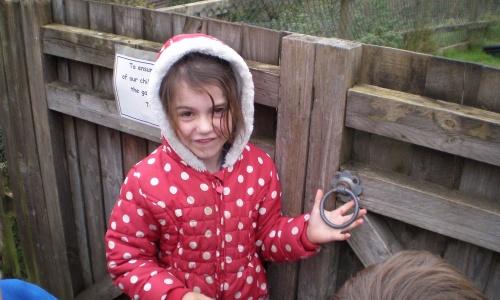 We went on a hunt to find as many 2D shapes as possible in our environment.
We have been learning the names of 2D shapes this week and beginning to use vocabulary to describe their properties. Such as, 4 corners/ 3 sides/ round/ flat.
We went on a hunt to see how many 2D shapes we could find in our environment.