Stained Glass Windows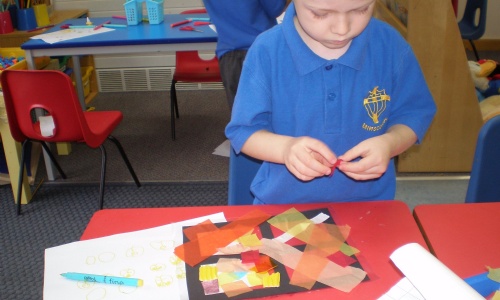 We created our own stained glass windows.
This week we have been learning about our local area.
We talked about our local Church and the different types of events that happen there. We looked at the beautiful stained glass windows and then made our own. We think they are wonderful.