Fruit Tasting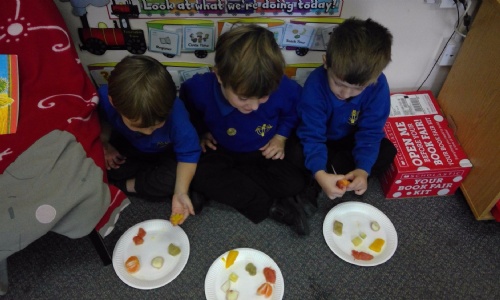 We read 'Handa's Surprise' and tasted fruits.
We have been learning about healthy eating and what foods are good for our bodies.
We read Handa's Surprise and decided to try some fruits.
We tried tangerines, avocado, rhubarb, grapefruit, banana, peach, mango and pineapple. Some fruits were more popular than others.