Planting Heather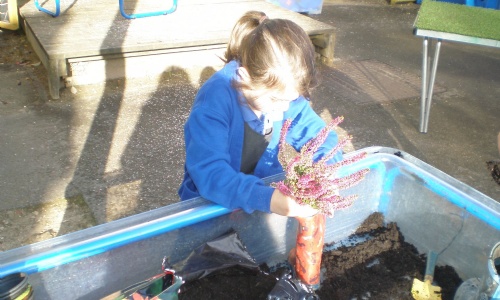 We did some planting today.
We wanted to make our garden look prettier so we decided to do some planting. We each choose a Welly Boot and a Heather plant and we planted it in compost. Afterwards, we gave it some water and we chose a sunny area on our garden fence to hang them.
This means we all have our own plant to look after.