Our first music session in Reception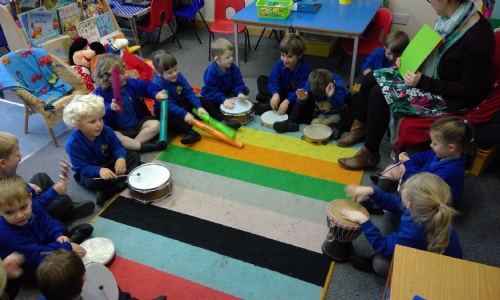 Today we used the instruments and made music.
We borrowed the instrument trolley today and had our first music lesson in Reception. We were introduced to the rules of using the instruments and we followed them well, listening to and watching Mrs Churchill to tell us when to play. We played the traffic light game, we played our instruments slowly, quickly, quietly and loudly and we sang.
We are looking forward to our music sessions with Year 1 and 2 next week.