Outdooor Learning Day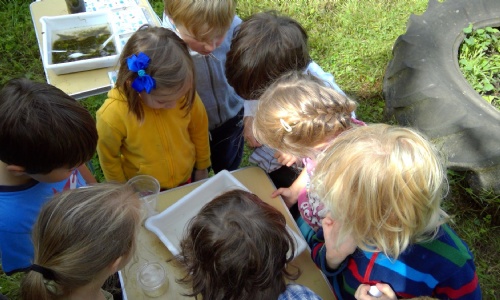 Tamsin came in for our last outdoor learning day.
Tamsin from the Stroud Valleys Project came into school for our last outdoor learning day. We have now completed our wildlife classroom sessions.
Today we went pond dipping and found lots of different creatures like dragonfly nymphs and boatmen. We went for a sky walk, wherein we worked in pairs and one of us held a mirror under our nose whilst we walked with our partner. It felt like we were walking in the air. We investigated different feels and tried to guess what was in Tamsin's bag. Then we made our own. We went on another colour hunt and compared our colours from the last 2 sessions. We collected different natural resources to create our own smelly potions. Some of them smelt beautiful!