Family fun afternoon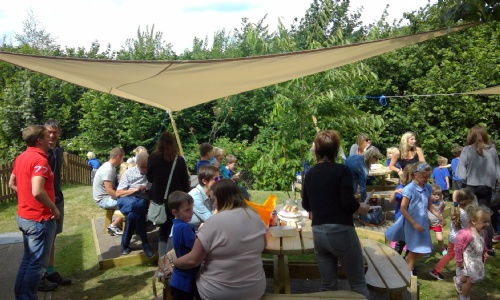 We joined KS1 for games and afternoon cake.
Thank you to everyone who attended our Family Fun afternoon with KS1.
The children seemed to love the teddy bear hunt on the field. There were some great hiding places. We were very lucky that the sun was shining for our scones and jam. The new picnic area was a great place to relax before heading into Celebration Worship.
Thank you everyone.