The EYFS Fairy Tale Ball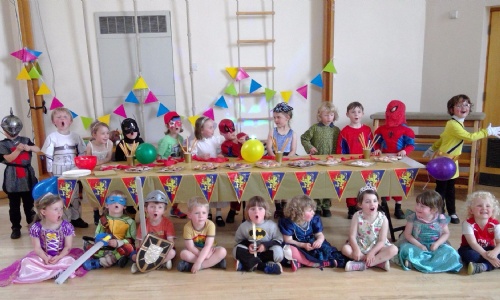 We got dressed up and went to The Ball with Jelly Beans
Today we went to a Fairy Tale Ball with Jelly Beans children in our school hall. We brought in a change of clothes to wear. We had decorated cakes, biscuits and gingerbread men for our snack and we played games where we could win prizes.
Then at 2 O' Clock Sir William appeared. He must have gotten our invitations just in time. We played jousting with him, danced and we read him our adventure stories. It was amazing having him at our Ball and I think we have really helped him to become a braver Knight.
Here are some of the invitations we wrote to Sir William in the morning.
A few snaps from our Ball.