Getting ready for 'The Ball'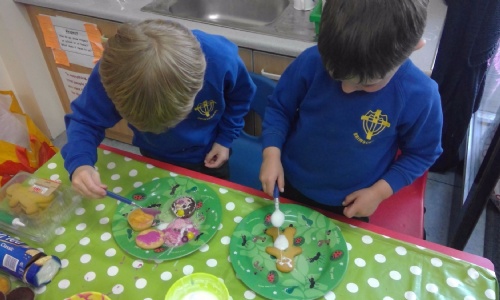 We are getting ready for our 'Fairytale Ball.'
On Wednesday we are going to 'The Fairytale Ball' with children in Jelly Beans. We sat down together today and had a talk about what we would like to do, have and play at 'The Ball' and what we are going to wear. Here are some of our ideas....
George: "I would like a disco ball."
Elspeth: "I want there to be a disco and we play musical animals."
Ottilie: "I would like to ask my sister if I can wear her princess dress."
Thomas: "I would like a game like shark attack, biscuits and cakes."
After our discussion, we decorated biscuits, cakes and gingerbread men for us and Jelly Beans to eat at the ball.