Letters To The Queen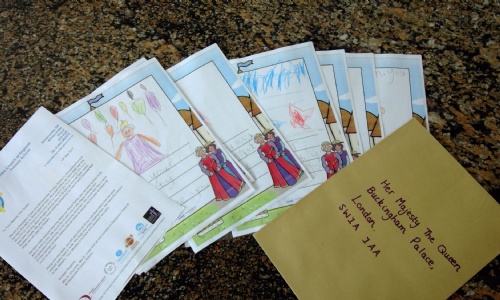 This week we wrote letters to the Queen.
This week Sir William wrote to us and set us the challenge of writing to the Queen. We worked very hard and put lots of thought into this. Firstly, we discussed what we could write. We talked about events that are coming up in the Queen's schedule and we thought about whether we could write about these or whether there were questions we would like to ask her.
Once we had our ideas we worked hard to write our letters neatly and draw our pictures.
Our letters have now been sent off and we are really hoping that the Queen will reply and write back to us. Our fingers are crossed.