We received our first letter from Sir William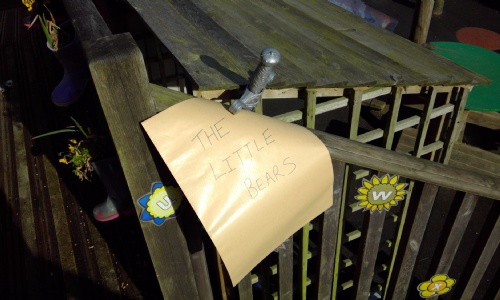 We received something very important and exciting today
Our new topic this term is 'Once Upon A Time.' We are going to be learning about Kings and Queens of the past, castles, the modern day royal family, knights of the past and present and we will be creating our own adventure stories.
So you can imagine our excitement when we found a letter for The Little Bears as we came into school today. It had been left for us in our garden.
When we opened it and read it, we found out that it had been left by a knight, his name is Sir William.
He heard about our new topic and wants our help. He wants to become a brave knight.
We decided to write to him and tell him the story of St George and the dragon, as St George's day was at the weekend and we have been learning about why people celebrate it.
We are hoping that Sir William will write back because we want to help him become a brave knight.