Welly Wednesday Easter Egg Hunt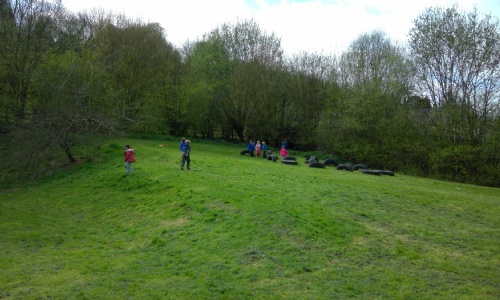 We went on an Easter egg hunt with Jelly Beans.
We made our own Easter egg baskets and took them up onto the field where we had to find all the Easter eggs that had been hidden. Some were in the woods, up the trees, among the flowers, we found some hiding in the tyre park and some were in the adventure playground.
We all had to find an egg in order for us all to get an Easter treat. Therefore we had to work as a team. If one of our friends could not find one then we all worked together to help them.
Jelly Beans made us an Easter nest cake, which we ate after our egg hunt, and we were able to take a chocolate egg home.