Teaching Jelly Beans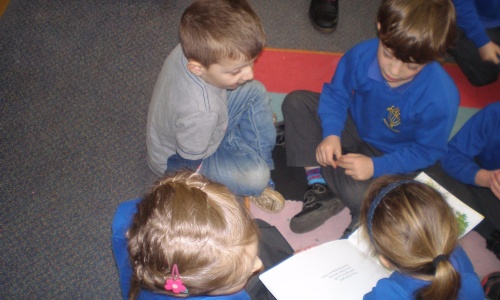 We have been teaching Jelly Beans what we have learnt.
We have been learning about the different parts of a story book. For example, the front cover, the back cover, the blurb, the title, author and illustrator. During our weekly Circle Time with Jelly Beans we worked with our talk partners to explain to them what we had learnt.