The Saviour of Hidden Springs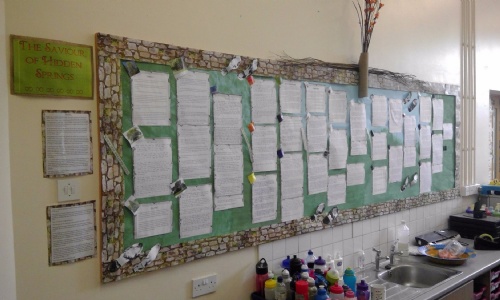 We have spent part of this term writing our very own class story. It is a non-linear story, which means the reader can choose the route our main character takes. Therefore, there are so many ways in which the story can be told. With so many fantastic chapters, the possibilities are endless!
It is all about a young girl named Poppy - who has rainbow coloured hair. Her beloved hometown of Hidden Springs gets invaded by mythical beasts. As she flees from the terror, Jason appears to help save the town. He tells her that to defeat the beasts, she must go on a quest to destroy the black gem! Will she be successful on her quest? What obstacles will she have to overcome?
You must come in to read our fantastic work!