Explorer Dome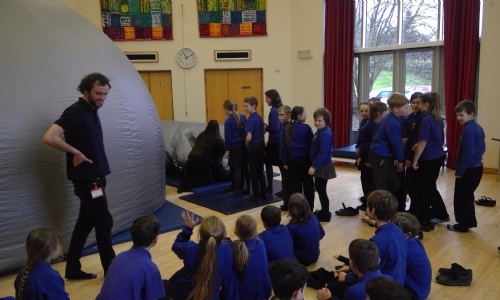 Last week we had the Explorer Dome into school! We had a fantastic time learning about different habitats all over the world. We spent time discussing the different biomes that exist in our planet and about the incredible creatures that live there!
We also experienced a storm in the tundra; it was absolutely freezing!
Our last activity was learning all about how animals have adapted to live in certain environments. This is known as evolution and all animals have had to change to suit the areas they live in. This was fun because we got ot dress up in funny outfits!
Please enter some content for your news story here.