'mBot' Robots have arrived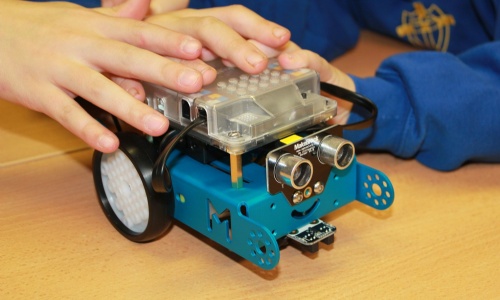 The new 'mBot' arrived today- some of our budding year 5/6 robotics engineers have been building one as a trial ( remember to read the instructions boys?). More to come as we build the next 2 and learn how to use them! A big thankyou FOBS for funding them.
and now they have got it working using the 'obstacle avoidance' sensor and 'line following mode.'
Thankfully the mBOt motors are now wired the right way round so it doesn't keep reversing into things.